Open Innovation case studies
Open Innovation case studies
23 May 2017
External link
https://www.imi.europa.eu/news-events/events/open-innovation-case-studies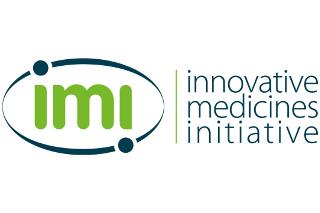 Putting open innovation into practice – case studies from Europe
An IMI symposium at the 6th Pharmaceutical Science World Congress (PSWC)
IMI is working to improve health by speeding up the development of the next generation of medicines, particularly in areas where there is an unmet medical or social need. It does this by facilitating open innovation among the key players involved in healthcare research, including universities, pharmaceutical companies, small and medium-sized enterprises (SMEs), patient organisations, and medicines regulators.
With this in mind, IMI teamed up with the International Pharmaceutical Federation (FIP) in the organisation of the 6th Pharmaceutical Science World Congress. The congress took place in Stockholm, Sweden, on 21 to 24 May 2017.
IMI's main focus at PSWC was ther organisation of a scientific symposium on 'Putting open innovation into practice – case studies from Europe' which took place on Tuesday 23 May. The symposium gathered approximately 60 people for a highly interactive debate with some of IMI's key stakeholders. It also provided a unique opportunity for IMI's flagship open innovation projects to discuss cross-project collaboration, challenges and opportunities.
Download the agenda
Download the presentations:
The eTOX project: pooling legacy data to advance safety sciences
Ferran Sanz, Spain, Pompeu Fabra University
Open PHACTS – creating a platform for drug discovery
Barend Mons, Leiden University Medical Center, the Netherlands